Thursday, May 24, 2007
Illustration Friday "SIGNS"
So I may not be the sharpest tool in the shed. It started when I went away for a week and to come back to being permanently signed out of my freebie image host. For the life of me, I can't sign back into Flickr. So, Photobucket? Oh sure. Why not? So what if it's a hurkin' life-sized image?! Bigger is better, right? The only problem is I'm like Rainman when it comes to changing things. Can you envision me hitting myself upside the head? Well do. Because Photobucket is no Flickr. ANYWAY. Here is my post for Illustration Friday's theme of SIGNS. No explanation necessary unless you are hitting yourself upside the head. Then you might need further direction. Email me if so. I will promptly respond in a few days or so. You should have a mild concussion by then and the doctor will order you Vicodin. It's a win-win situation. You get drugs. I get to put off answering a psychotic email.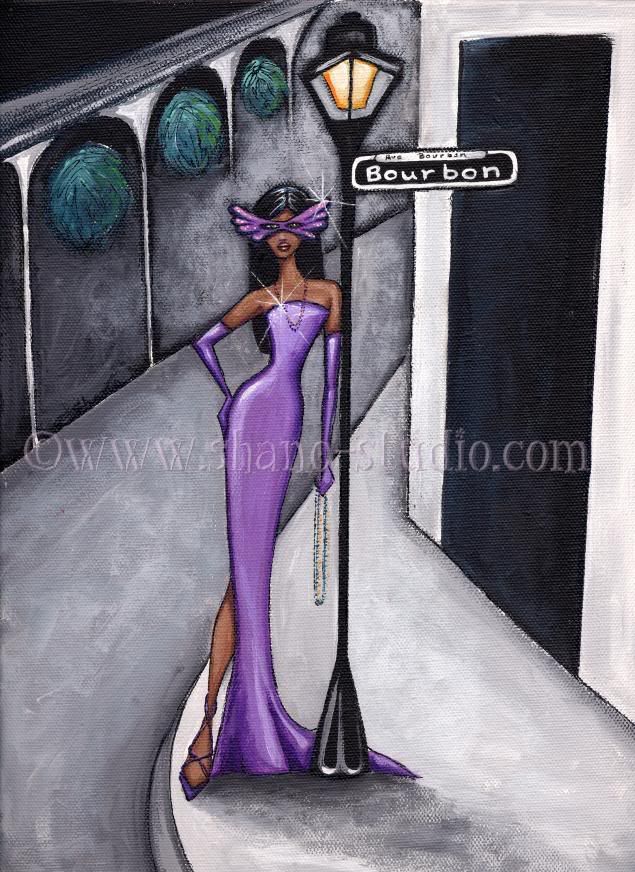 If you can't get enough of "New Orleans" she can be purchased here here.
posted by Shano at
9:58 PM